Ceph RADOS Block Device (RBD)¶
If you use KVM, QEMU or Hyper-V as your hypervisor, you can configure the Compute service to use Ceph RADOS block devices (RBD) for volumes.
Ceph is a massively scalable, open source, distributed storage system. It is comprised of an object store, block store, and a POSIX-compliant distributed file system. The platform can auto-scale to the exabyte level and beyond. It runs on commodity hardware, is self-healing and self-managing, and has no single point of failure. Due to its open-source nature, you can install and use this portable storage platform in public or private clouds.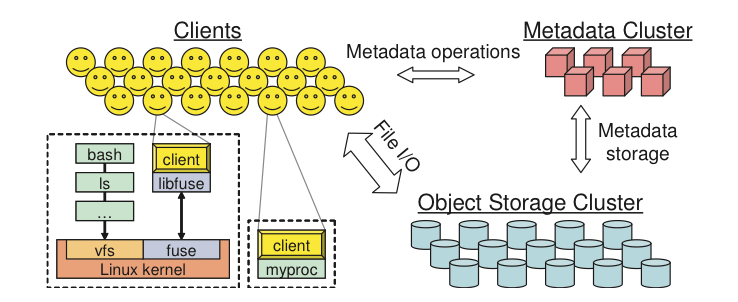 Note
Supported Ceph versions
The current release cycle model for Ceph targets a new release yearly on 1 March, with there being at most two active stable releases at any time.
For a given OpenStack release, Cinder supports the current Ceph active stable releases plus the two prior releases.
For example, at the time of the OpenStack Wallaby release in April 2021, the Ceph active supported releases are Pacific and Octopus. The Cinder Wallaby release therefore supports Ceph Pacific, Octopus, Nautilus, and Mimic.
Additionally, it is expected that the version of the Ceph client available to Cinder or any of its associated libraries (os-brick, cinderlib) is aligned with the Ceph server version. Mixing server and client versions is unsupported and may lead to anomalous behavior.
The minimum requirements for using Ceph with Hyper-V are Ceph Pacific and Windows Server 2016.