Task Component¶
This section describes Rally Task Component (including feature presented since Rally v0.5.0, allowing to analyze statistics trends for the given tasks).
HTML reports provide comprehensive analysis. Data is structured and displayed interactively, with charts and tables.
Get the whole information about task workloads results, in pretty and convenient format!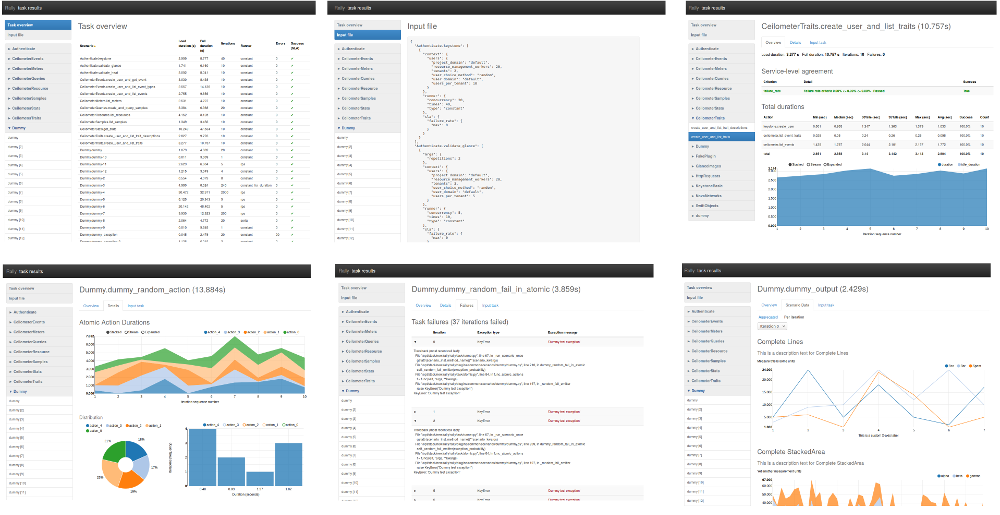 If same workload is run several times, some results of these runs can be compared. Compared metrics are ssuccess rate (percent of successful iterations) and statistics for durations.
For more information regarding Rally Task Component CLI please proceed to CLI reference