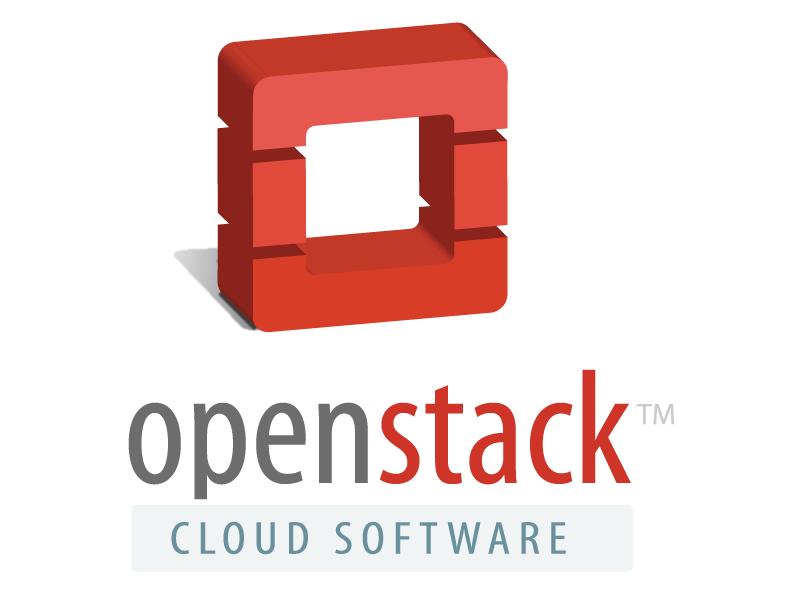 Collaboration at Scale

The Openstack CI toolbox
---
OpenStack
Is open source software for building private and public clouds.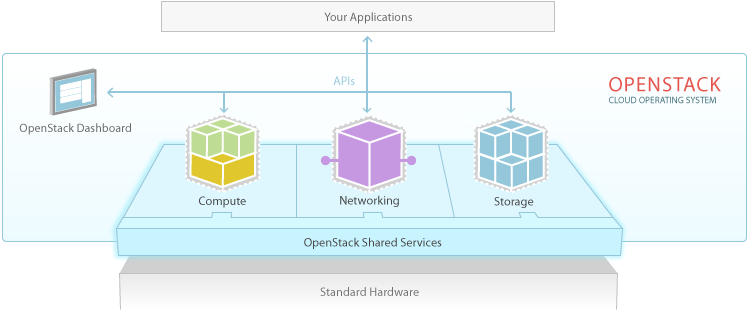 Openstack Projects
Servers

nova (compute)
swift (object storage)
glance (image service)
keystone (identity service)
neutron (network service)
cinder (volume service)
heat (orchestration)
ceilometer (measurement)
horizon (dashboard)
trove (databases)
ironic (bare metal)
marconi (message queueing)
Client libraries

python-novaclient
python-swiftclient
python-glanceclient
python-keystoneclient
python-neutronclient
python-cinderclient
python-heatclient
python-ceilometerclient
python-openstackclient
python-troveclient
python-ironicclient
python-marconiclient
Programs/Horizontal Efforts
Documentation

installation guides
operations manuals
API references
howtos and tutorials

Infrastructure

continuous integration systems
developer community resources
Oslo

common libraries
copied code incubation

Quality Assurance

integration testing
upgrade testing

Release Management
Translation/Internationalization
Vulnerability Management
Contributors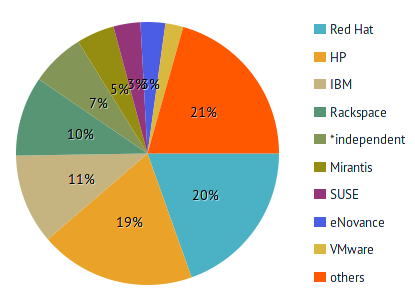 Unaffiliated individuals
Commercial entities
Nonprofit organizations
National and local governments
Number, quality, and area of contributions can change daily
1000+ active contributors
Developer Infrastructure
Code review and VCS

Gerrit
Git
git-review
reviewday

Test/build automation

devstack-gate
Jenkins
JJB
Zuul

Repository mirrors

Apache
Cgit
GitHub
PyPI packages
Job logs, artifacts
Documentation/publication
Releases/pre-releases
IRC

eavesdrop
gerritbot
meetbot
statusbot
Project blogs
Collaboration

Mailing lists
Lodgeit paste
Etherpad

Authentication

CLA
membership
Launchpad SSO

Feature/bug tracking
Openstack CI Preface
Environment

Open Source
Python
High volume of changes
Not resource contrained

Goals

Keep mainline development clean
Validate correctness of changes
Reduce regressions
Reduce feedback loop
Automate everything
System Administration is in Gerrit
CI Workflow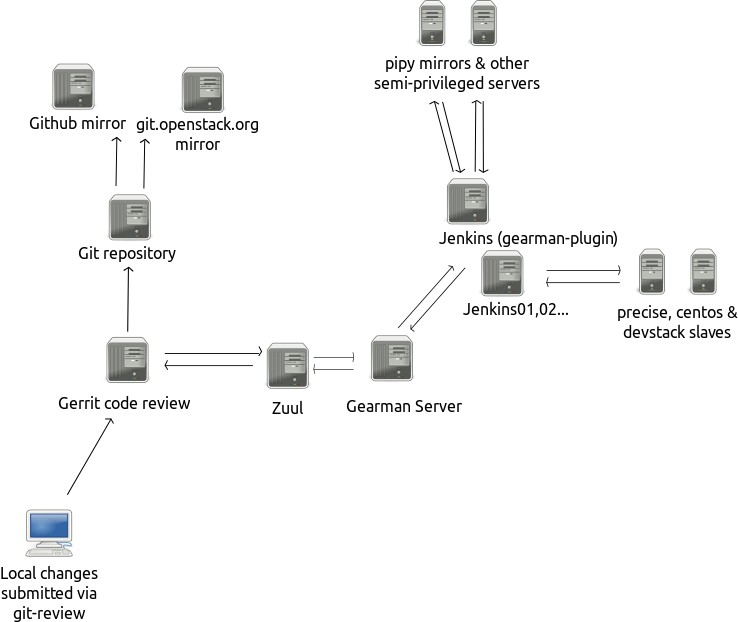 Gerrit
Currently on version 2.4.x transitioning to 2.8.x
Votes: verified, code-review, approved
Hooks: integration with issue tracker
Event-stream: integration with Zuul and Chat
Command Line: auto create projects
*Custom Work In Progress state
Process Flow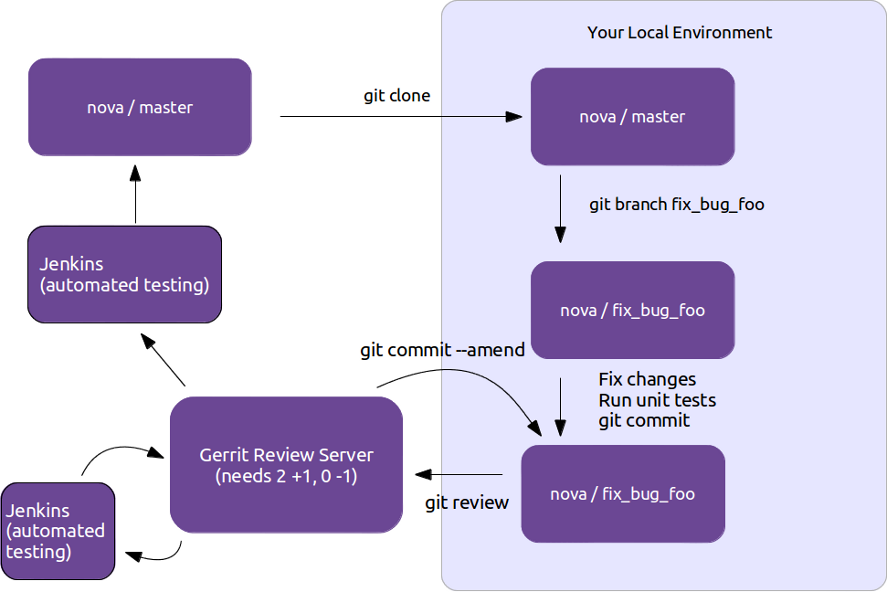 Git Review
External Git subcommand
Developers can easily incorporate code review into git workflow
Zero-configuration
Can be used for any project, being adopted by other projects

corvus@shiprock:~/git/neutron$ git commit -a
[new-versionpy ddf1dce] Base version.py on glance.
 3 files changed, 28 insertions(+), 107 deletions(-)
 delete mode 100644 version.py

corvus@shiprock:~/git/neutron$ git review
remote: Resolving deltas:   0% (0/3)
remote:
remote: New Changes:
remote:   https://review.openstack.org/3072
remote:
To ssh://corvus@review.openstack.org:29418/openstack/neutron.git
 * [new branch]      HEAD -> refs/for/master/bug/916018

Gerrit Events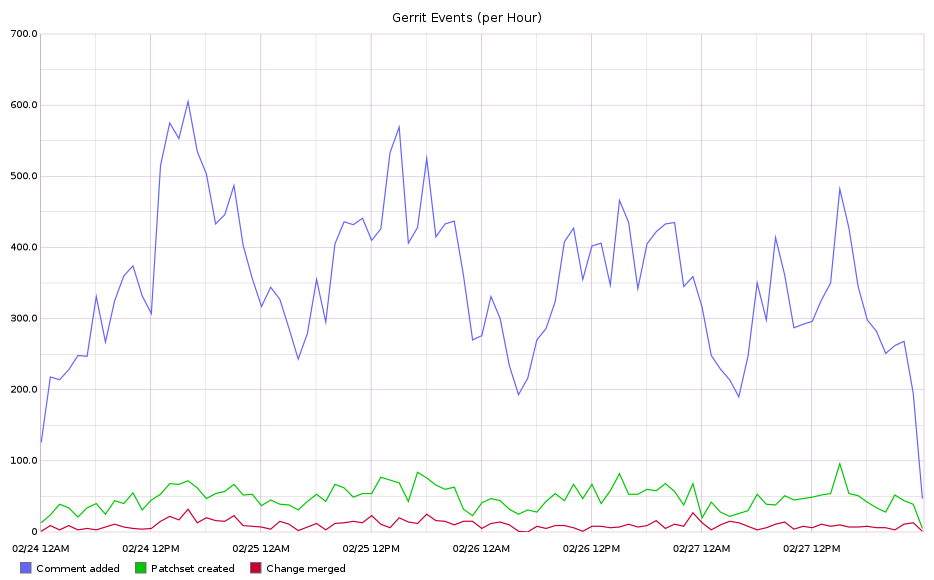 Feature Request
Cross project dependencies
Single page diffs
Reviewable tagging
Configurable columns
Sortable columns
Filtering reviews
Grouping reviews
Reduce the noise
Multi-master
Challenges
Testing effect of pre-merge change
High volume of changes
Keep mainline clean
Keep feedback loop short
Disparate hardware configurations
Zuul
A general purpose trunk gating system
Interfaces with Gerrit and Gearman/Jenkins
Flexible configuration allows for many kinds of project automation
Allows parallel testing of serialized changes
Bottlenecking
Serialize changes across all projects
Speculative execution of tests
Run in parallel in order triggered
Assume success
Start over on failure
Zuul Simulation
Zuul Status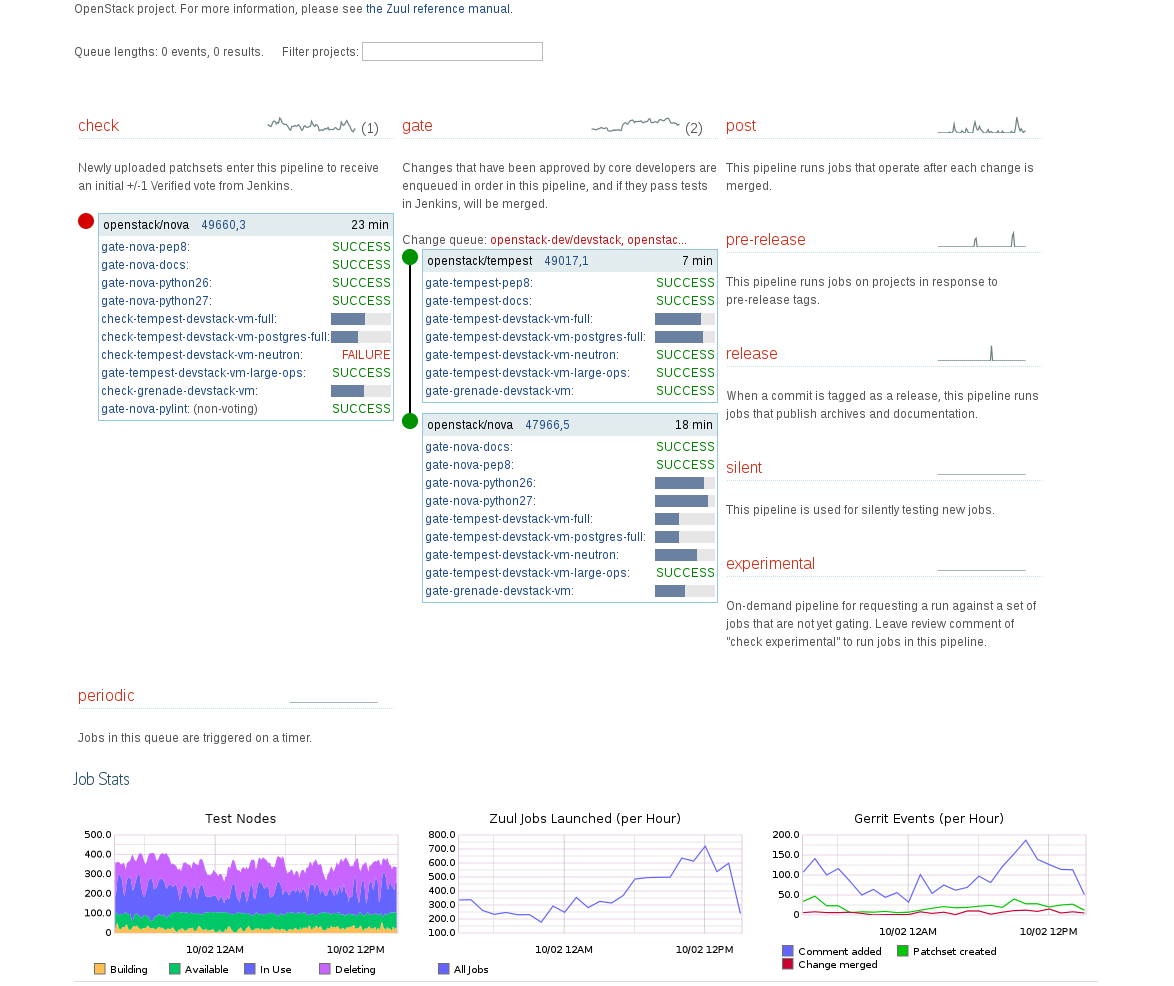 Zuul Reports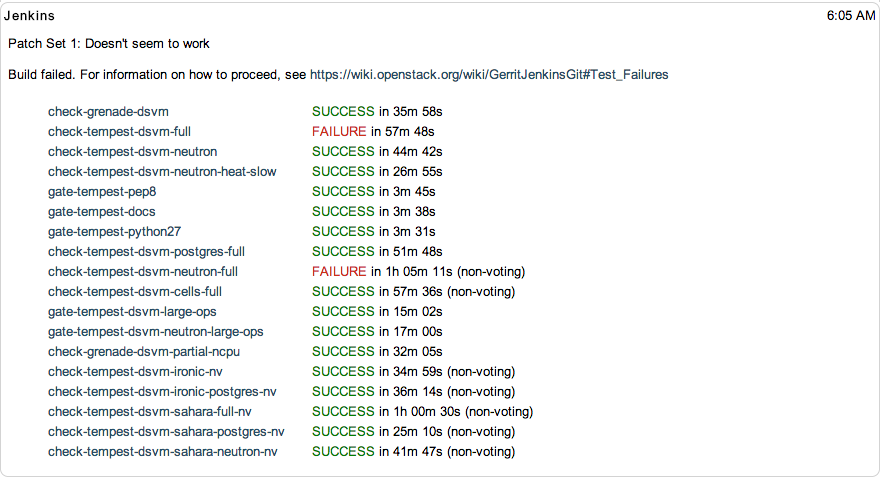 Zuul Jobs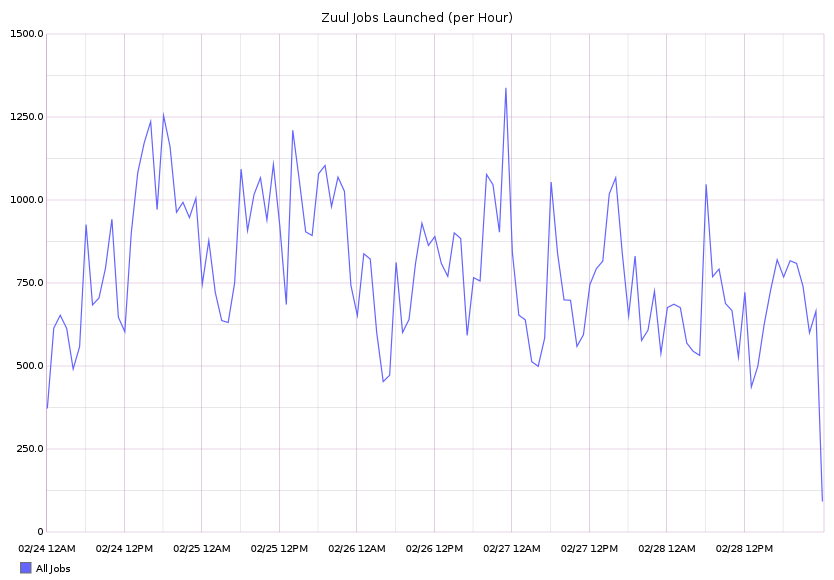 Scaling Hardware Needs
Different vendors have different combinations of configurations
Run their own Jenkins
Consume Gerrit event stream
Their Jenkins votes VRFY +1/-1
Our Zuul votes VRFY +2/-2
They can run their lab - we don't have to know anything about it
Third Party Reports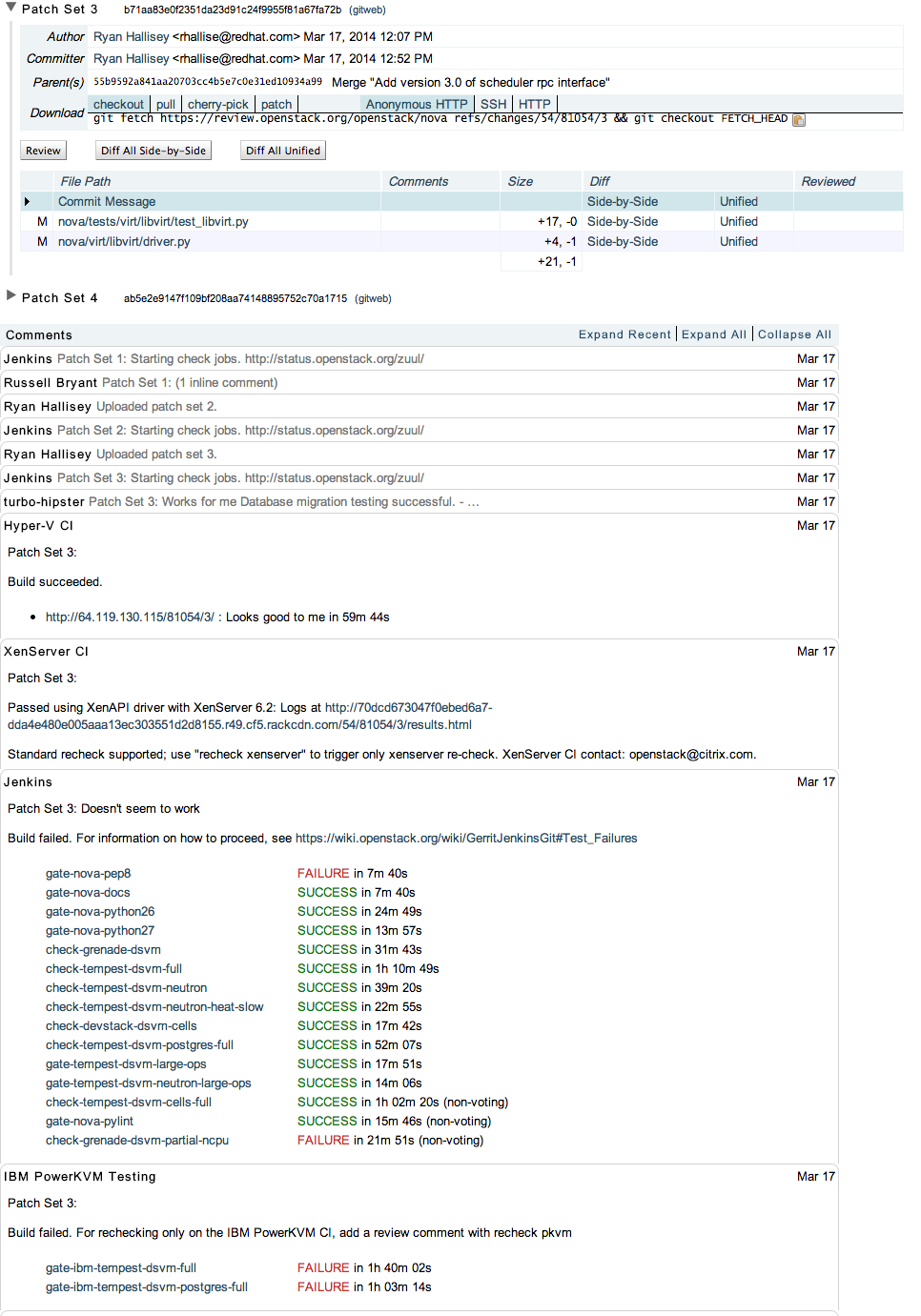 Multi-Master Jenkins
Horizontal Scaling
Redundancy
Uses the Jenkins Gearman Plugin
Masters: jenkins01.openstack.org, jenkins02.o.o, jenkins03.o.o, etc..
Jenkins Slaves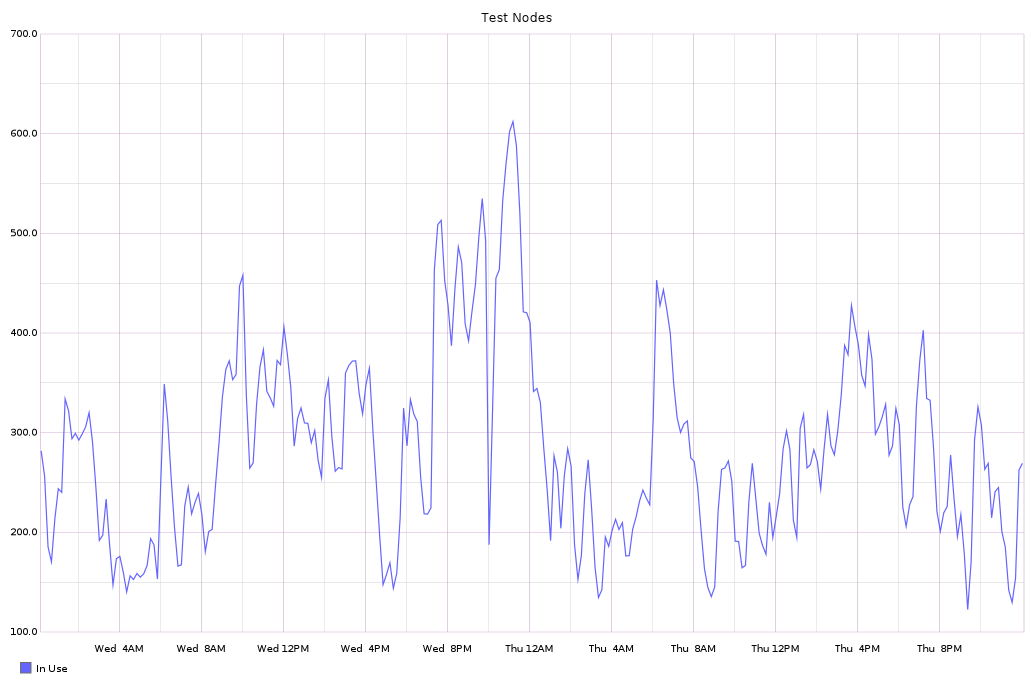 Templated Jobs
TONS of consistent projects
Manage everything through Git and code review
Manage jobs as YAML files in Git
Jobs updated via Jenkins API
groupings of jobs supported
Elastic test nodes
Automate management of test nodes
Registers nodes with Jenkins masters
Uses Jenkins ZeroMQ events for build status
Manages multiple openstack clouds
Elastic test nodes
o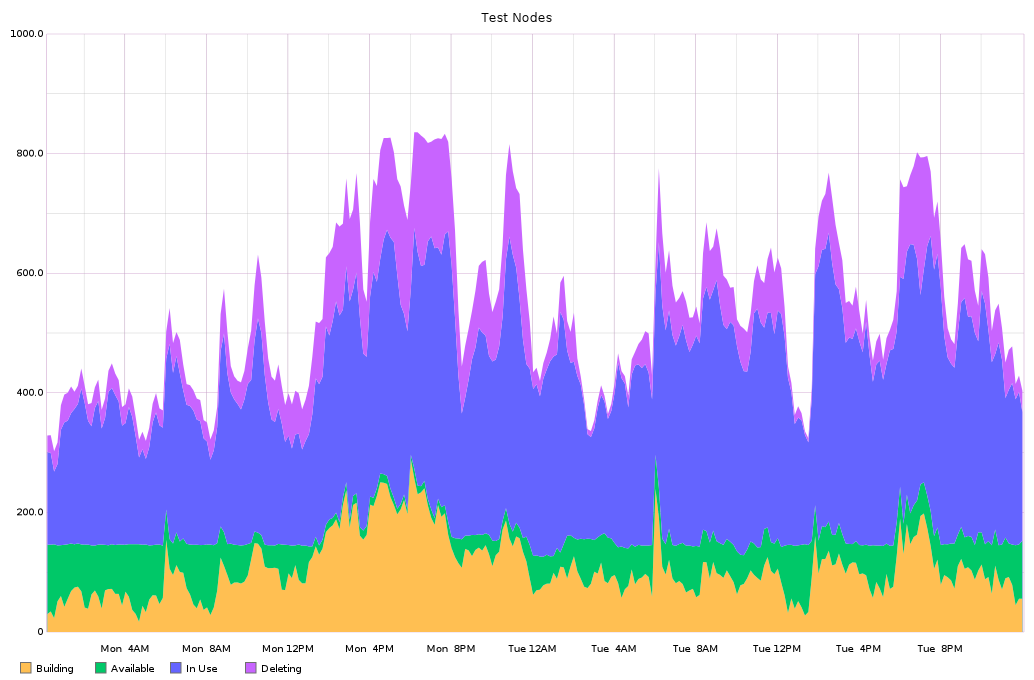 Logs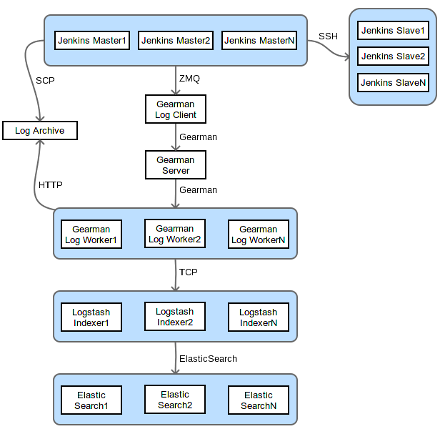 Massive amount of logs generated

Terabytes of compressed logs per development cycle

Filtered and normalized by LogStash
Recent logs indexed by ElasticSearch

Searchable through Kibana and ElasticSearch API

Driving automatic failure classification
Query Logs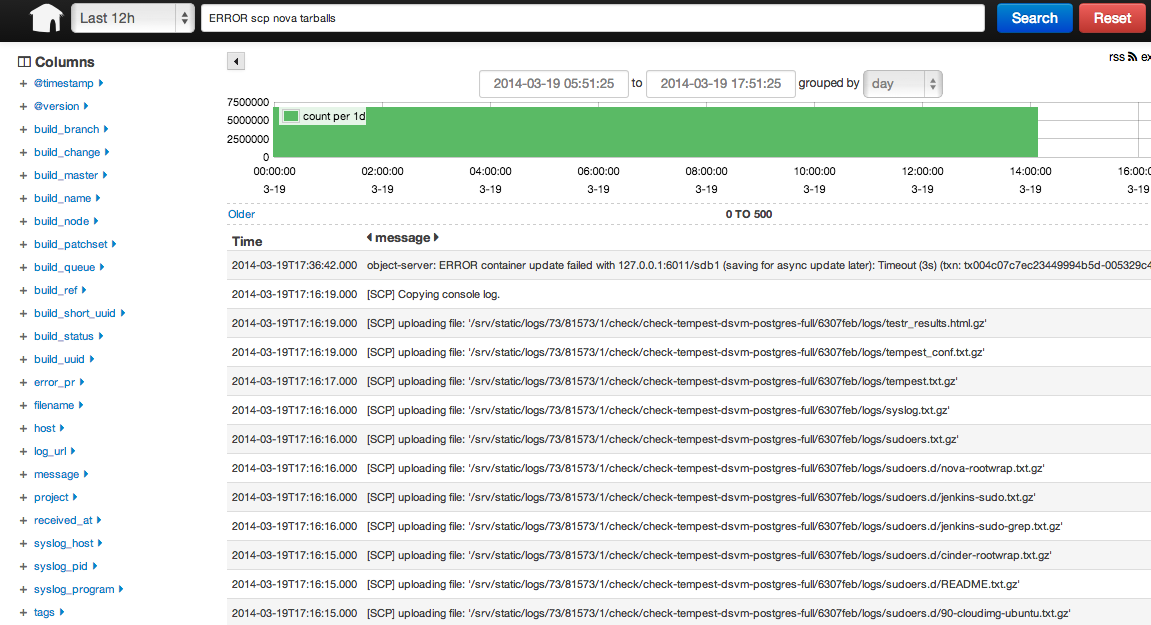 Elastic Recheck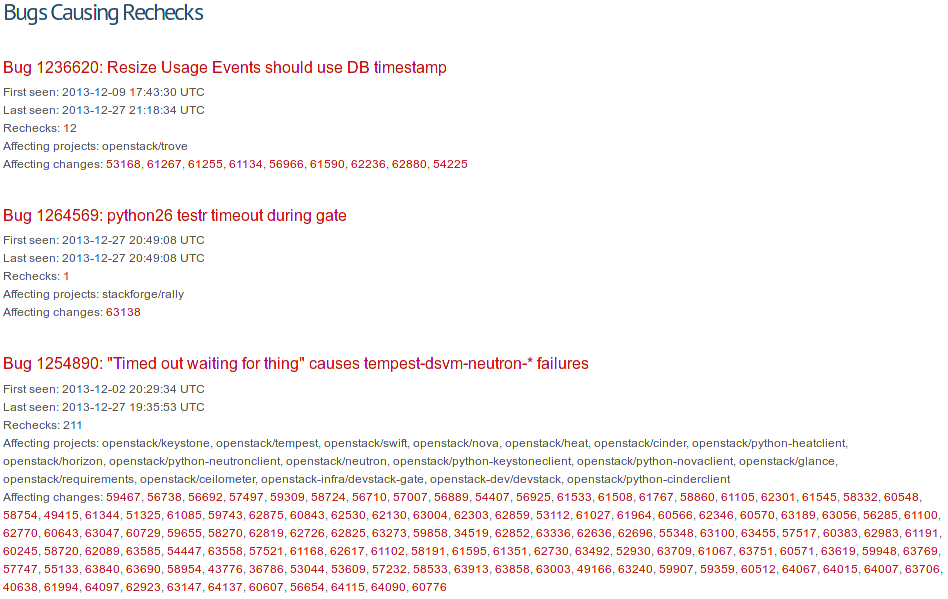 Elastic Recheck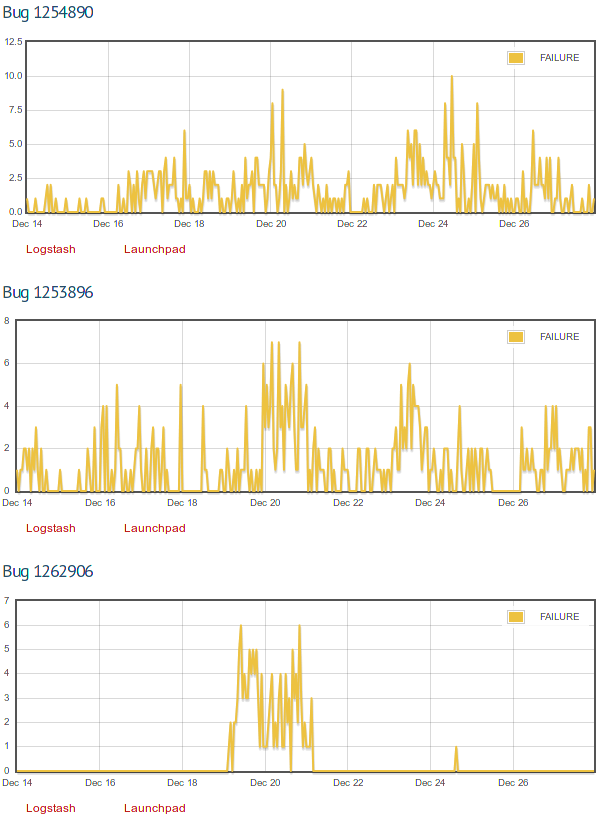 Elastic Recheck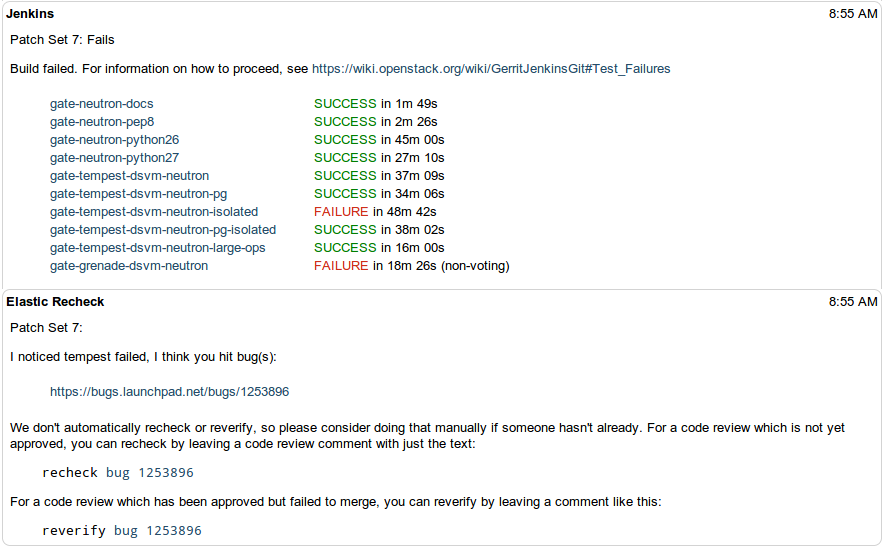 Everything Is Automated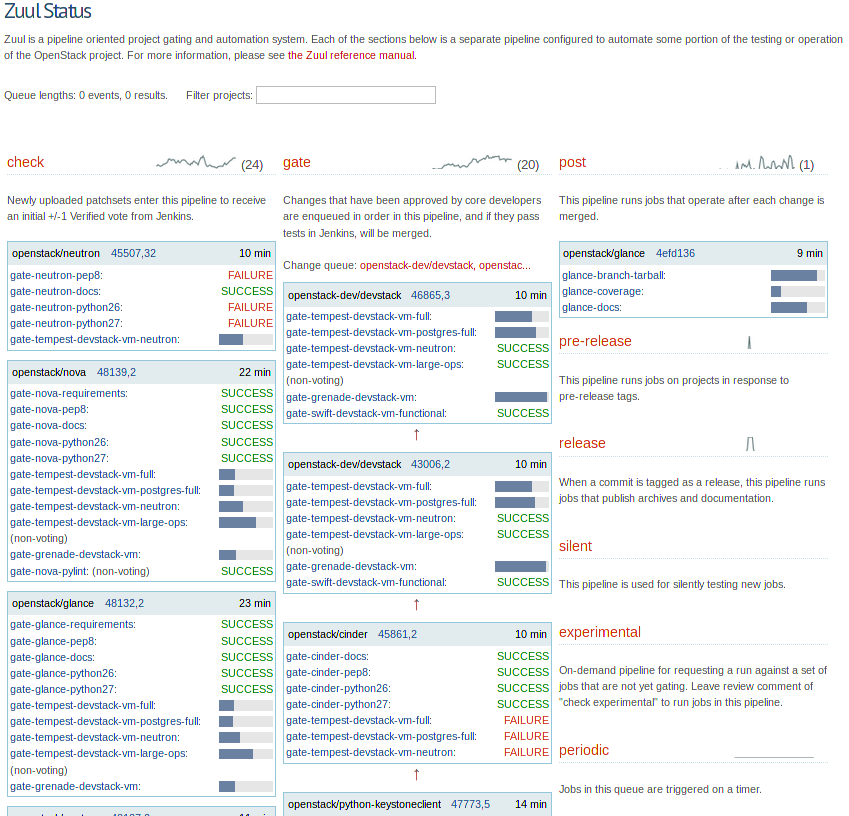 Thanks!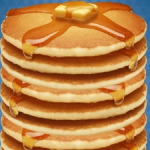 These slides available at: http://docs.openstack.org/infra/publications/