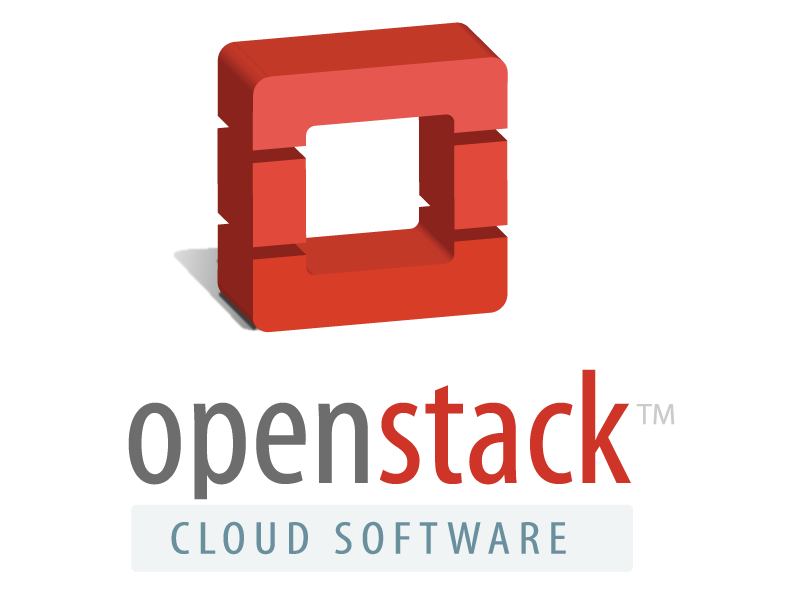 Code Review for Systems Administrators
---
OpenStack Infrastructure Team
Our job is to make sure the OpenStack developers can do their job.
OpenStack Code Review (and CI) Challenges
Lots of individual projects
All projects must work together
Changes should never break the master
Code should be syntactically clean
Testing should be completely automated
What we're using
Launchpad
Git
Gerrit
Zuul*
Gearman
Jenkins (with jenkins-job-builder*, devstack-gate*)
Nodepool*
* Started by the OpenStack Infrastructure team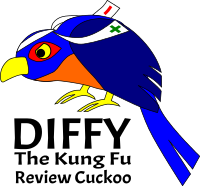 Workflow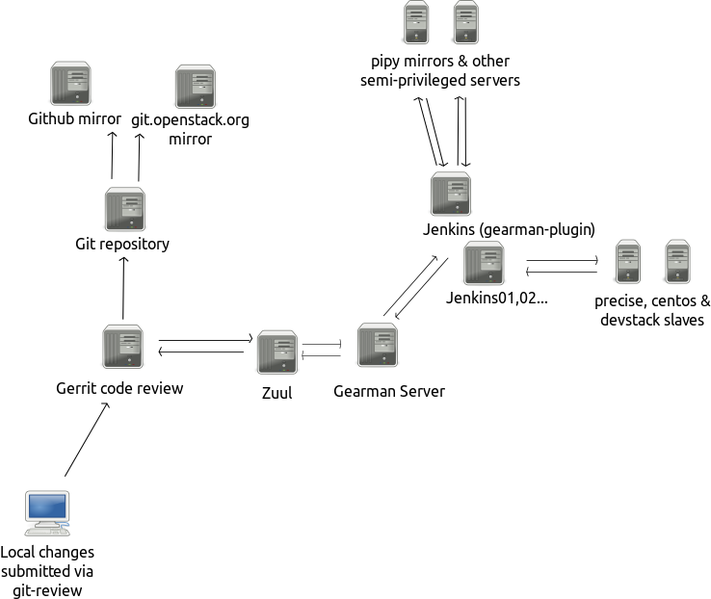 What we use it for
All core OpenStack projects
StackForge projects
Documentation
Systems Administration!
What we do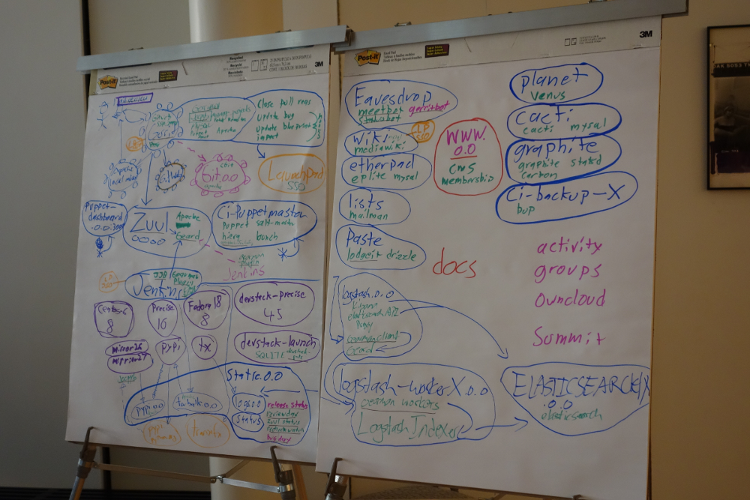 What we do (redux)
Continuous Integration systems
Cacti
Logstash and Elasticsearch
IRC Bots
Etherpad
Paste
Planet
Puppetboard
Mailing Lists
Various smaller web services
Wiki
Everything we do is in public
Anyone on the internet can look at our changes
Anyone can sign up for a code review account
Anyone can write code reviews
What Systems Adminstrators Check
flake8 (pep 8 and pyflakes)
puppet parser validate
puppet-lint
XML
Alphabetized project files
Peer Review
Multiple eyes on changes prior to merging
Good infrastructure for developing new solutions (particularly for a distributed team)
No special process to go through for commit access
Trains us to be collaborative by default
Automated deployment!
Change gets checked in
...Either puppet master gets updated and applies change
...Or vcsrepo module in puppet pulls in latest version of project
Can you really manage via git commits?
Cacti to keep an eye on server usage
Puppetboard so you can watch your changes get applied (or not!)
Thorough, specific documentation at http://ci.openstack.org
Limitations
Sometimes you just need to log into a server
More difficult for complicated migrations, upgrades
Passwords need to be more privately managed