Routing¶
East/West¶
East/West traffic on ovn driver is completely distributed, that means that routing will happen internally on the compute nodes without the need to go through the gateway nodes.
Traffic going through a virtual router, different subnets¶
Traffic going through a virtual router, and going from a virtual network/subnet to another will flow directly from compute to compute node encapsulated as usual, while all the routing operations like decreasing TTL or switching MAC addresses will be handled in OpenFlow at the source host of the packet.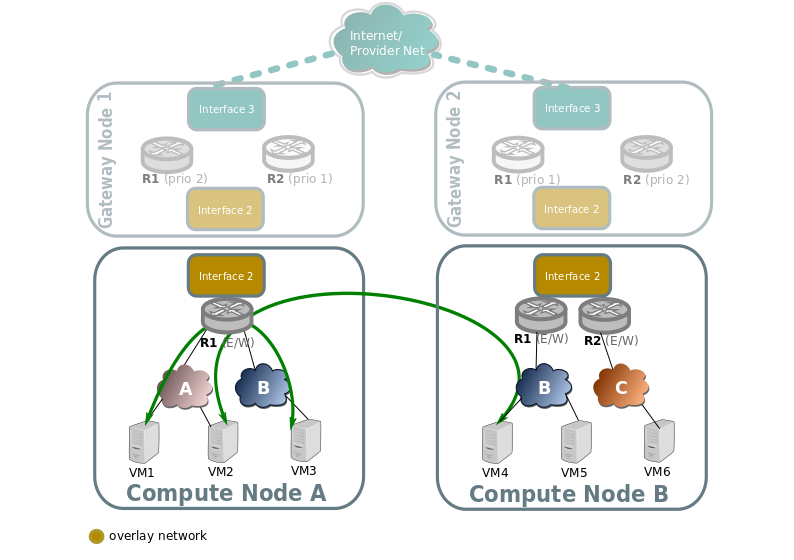 Traffic across the same subnet¶
Traffic across a subnet will happen as described in the following diagram, although this kind of communication doesn't make use of routing at all (just encapsulation) it's been included for completeness.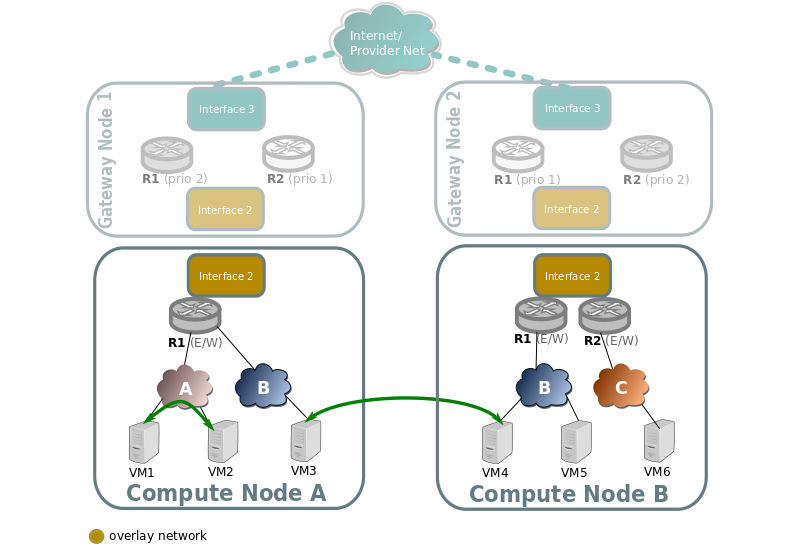 Traffic goes directly from instance to instance through br-int in the case of both instances living in the same host (VM1 and VM2), or via encapsulation when living on different hosts (VM3 and VM4).