[ English | English (United Kingdom) | Deutsch | Indonesia | 中文 (简体, 中国) | español (México) | 한국어 (대한민국) ]
Als Übersetzer mitwirken¶
Wenn Englisch nicht Ihre Muttersprache ist, können Sie sich als Übersetzer beteiligen. Alle Dienste und Dokumente, die für den Benutzer sichtbar sind, werden vom I18n-Team übersetzt. Es spielt keine Rolle, welche Sprache Sie sprechen. Wir haben bereits viele Sprachteams, die sehr aktiv sind. Unser Anspruch ist mehr Vielfalt, um uns in unserer Arbeit an der I18n zu unterstützen.
In diesem Abschnitt können Sie:
Unterstützung bei der Übersetzung von OpenStack, damit es für Benutzer weltweit verfügbar ist
Übersetzungsplattform¶
Wir verwenden Zanata als Plattform für die Übersetzung von Zeichenketten in Softwareprojekten und Dokumentationen. Zanata bietet Web-Benutzeroberflächen: Sie benötigen nur einen Webbrowser, um Ihren Übersetzungsbeitrag zu starten. Unsere Übersetzungsplattform ist erreichbar unter translate.openstack.org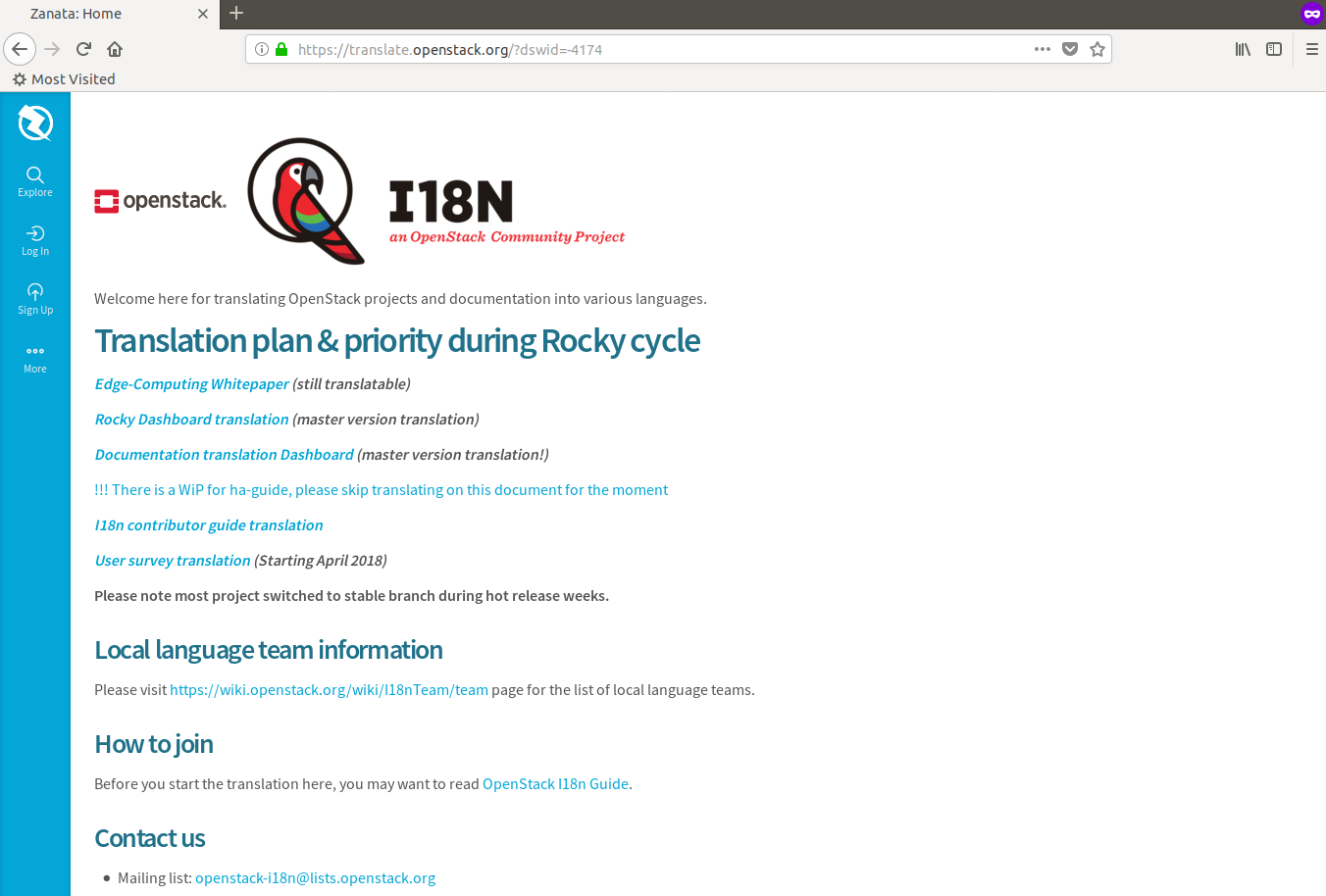 Zanata-Nutzung¶
For registration and login you need an Open Infrastructure Foundation Account. Click on LogIn on translate.openstack.org and follow the process for applying your Zanata profile.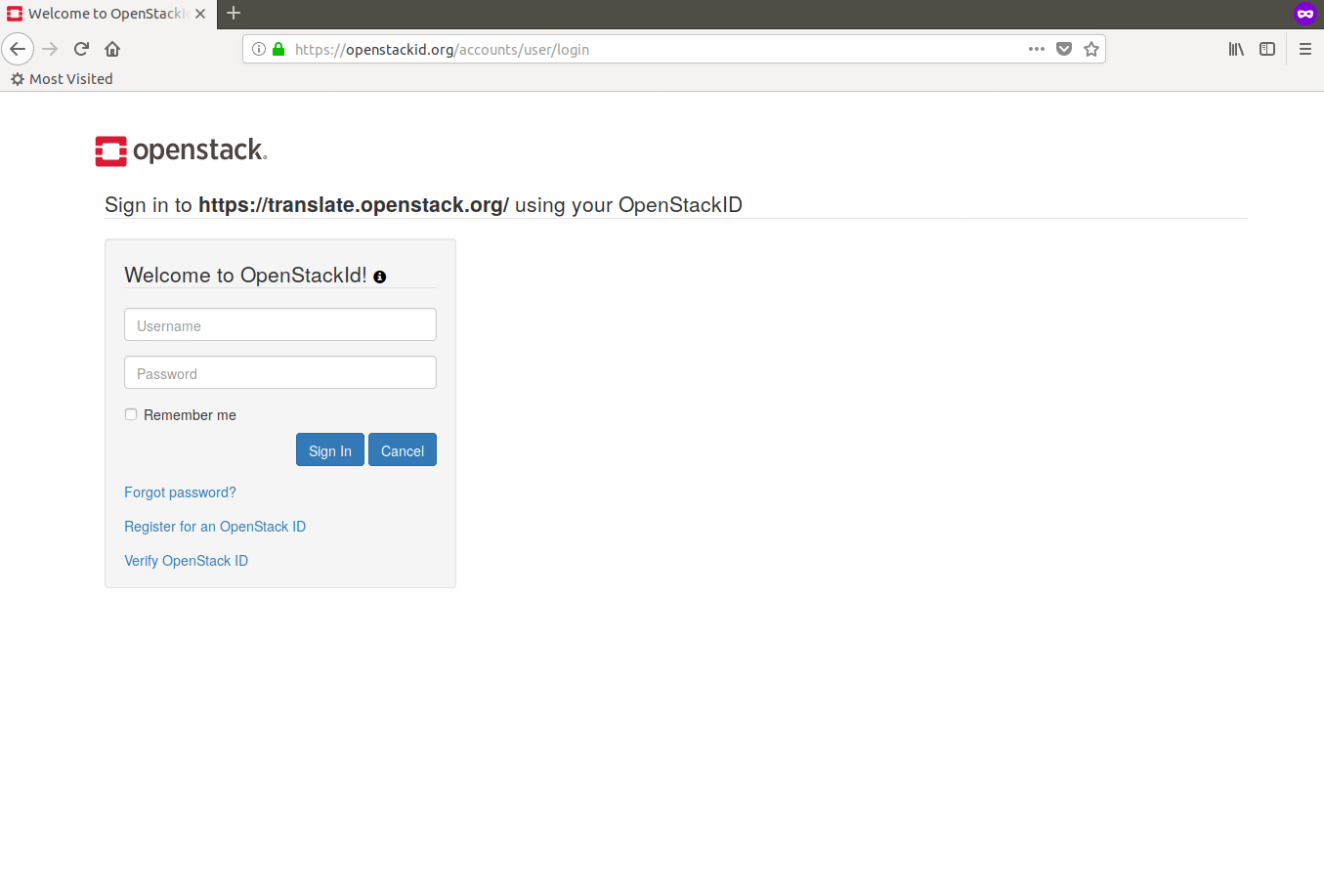 Nach der Registrierung können Sie einem Sprachenteam beitreten.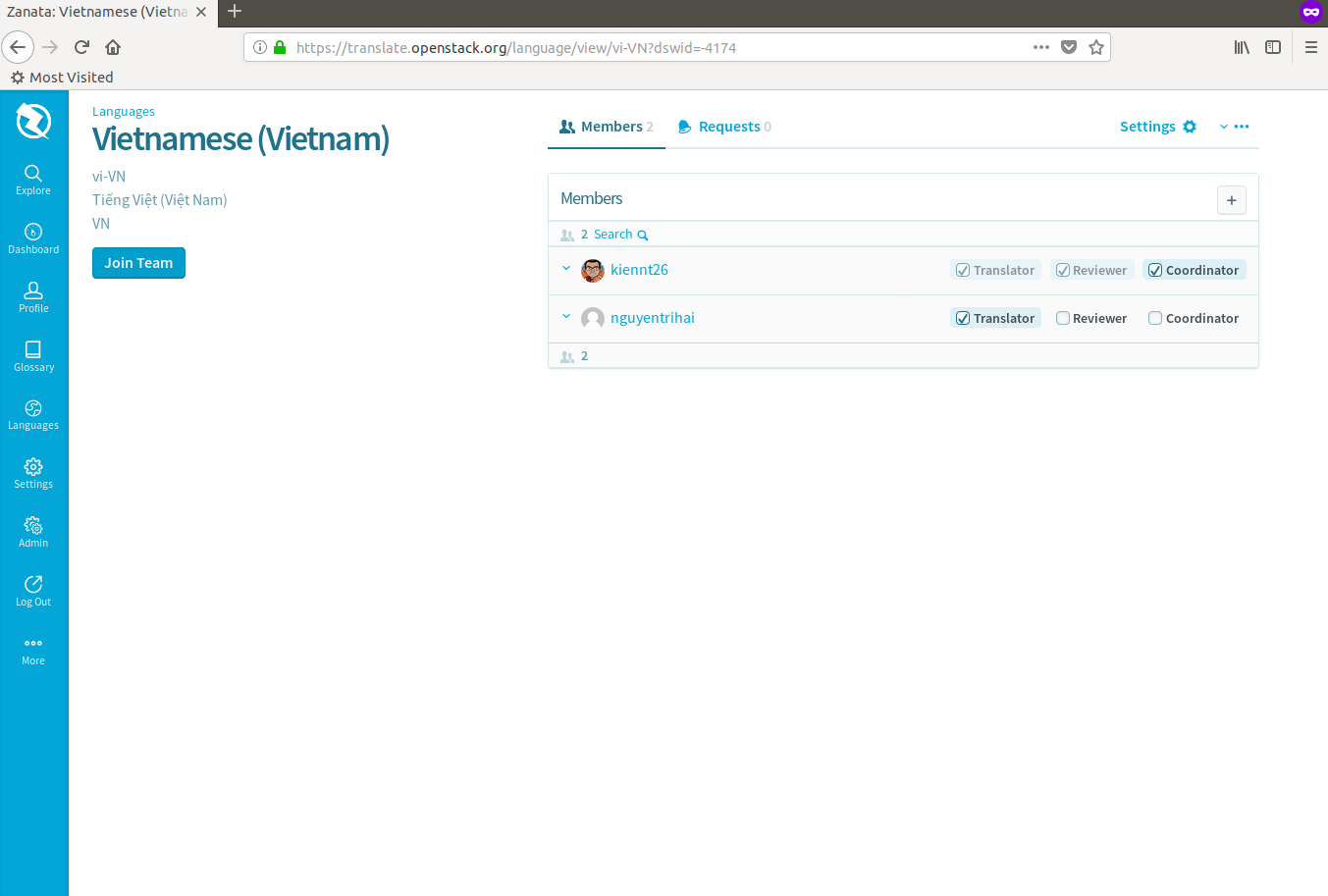 Ihr Mitgliedsantrag muss vom Sprachkoordinator bestätigt werden. Dies kann einige Zeit in Anspruch nehmen. Eine E-Mail mit Ihrer Anfrage wird automatisch versendet.
Wählen Sie ein Projekt, bei dem Sie mit der Übersetzung einen Beitrag leisten möchten. In der Regel gibt es auf der Startseite einen Übersetzungsplan mit Prioritäten.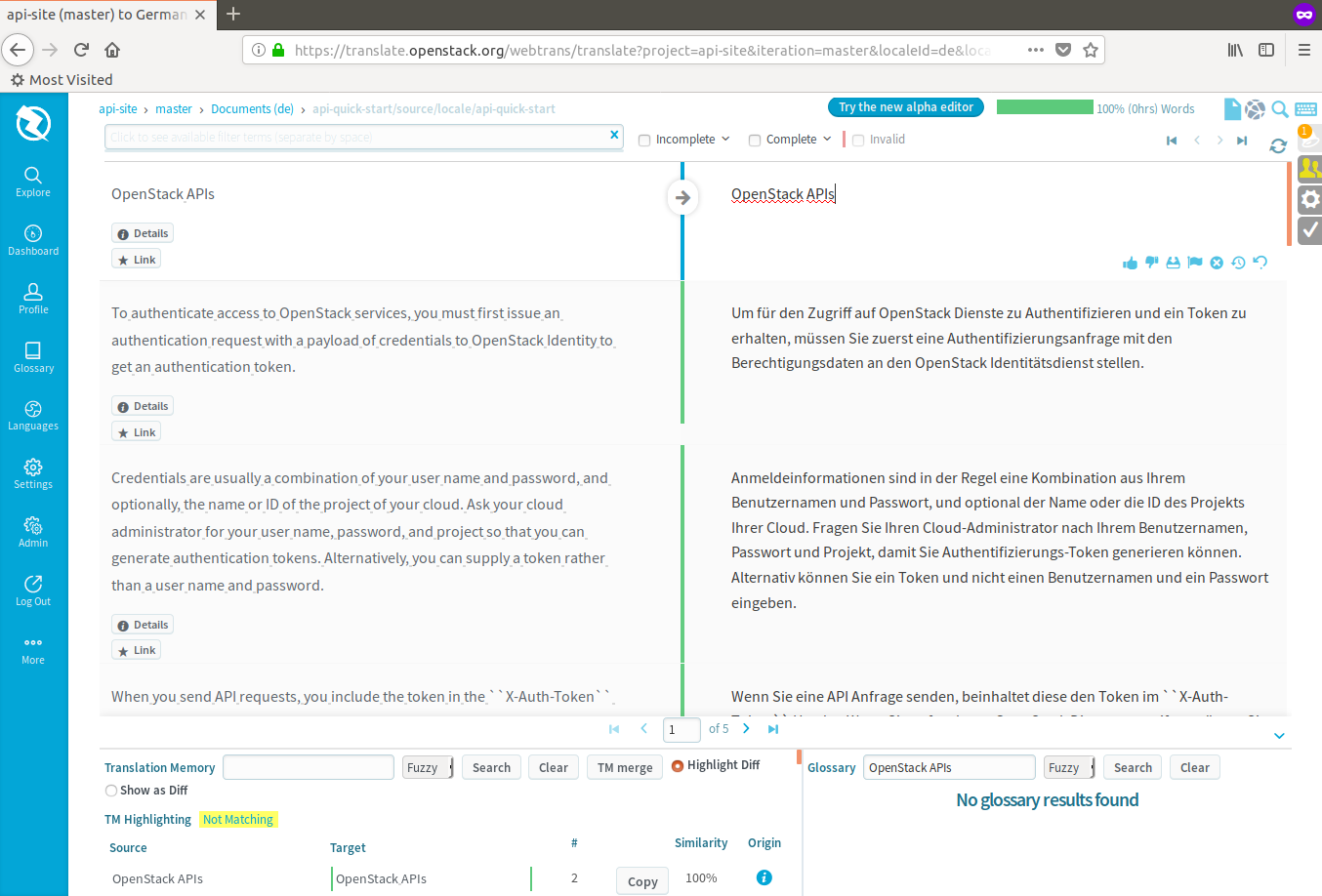 Dies ist die Ansicht des Zanata-Arbeitsbereichs. Auf der linken Seite haben Sie die Originaltextzeichenfolge, während Sie die Übersetzung auf der rechten Seite eingeben können.
Referenz¶
Für weitere Informationen besuchen Sie bitte den OpenStack I18n Guide. Diese Anleitung ist auch übersetzbar.